CREATION GRAND FORMAT and the Mermoz Center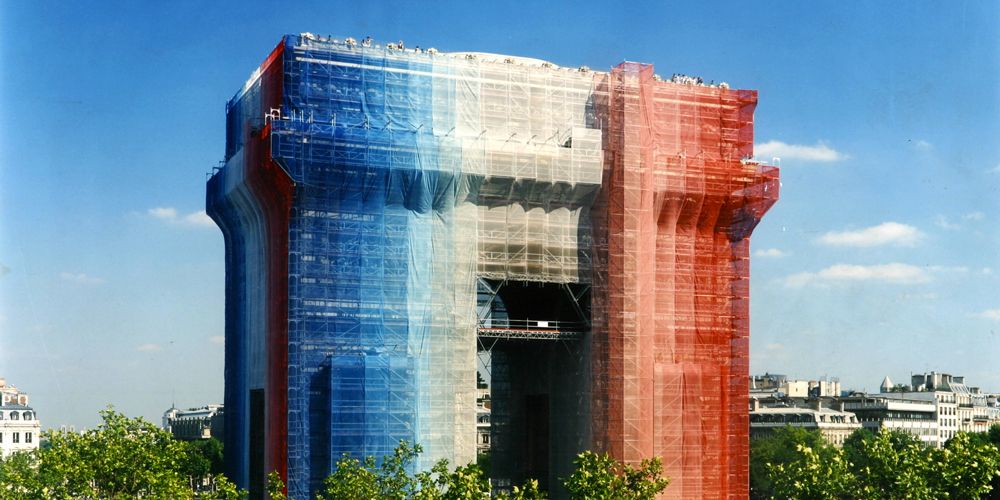 12 December 2016
A creation workshop and "sanctuary"
For over thirty years, Catherine FEFF has been making her mark as an international reference in Large Format Art: this is a most apt title given that some of her creations are over 10 000m² in size, such as the trompe-l'oeil at the Berlin City Palace.
From her studio in Courbevoie and with her team of digital artists, illustrators, graphic artists and painters specialising in trompe-l'oeil effects and hyper-realism, Catherine FEFF has produced some spectacular creations (over 100 references) which we have all seen "in town" at one time or another, such as:
In the area of event canvasesd, where Catherine FEFF has been a pioneer: with over 8000m² of nets painted in red, white and blue to mark the 200th anniversary of the French Republic;
And in the almost magical world of painted walls, with the example of the "ramp" of poppies at the EPAD in La Défense.
In 2016, Catherine FEFF innovated with the launch of MYFRESKO, a range of wallpapers in remarkable graphics which are, hard as it is to believe, easy to hang, remove and hang again.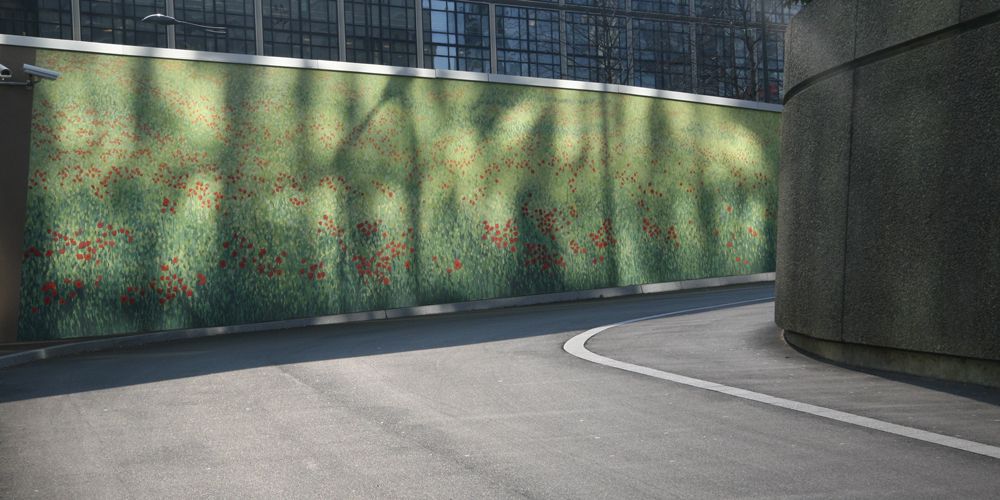 What the Director thinks
"Basing our head office at the Centre d'Affaires Mermoz, in a highly attractive setting and with efficient telephone reception, has made it possible for us to travel extensively in France and abroad without any loss of communication.
Above all, this has provided the studio with the time and space to concentrate on what is the most essential: creation, within what we can call our own "sanctuary".
The immediate proximity of the Centre Mermoz – located on the same boulevard – was certainly one factor in our working together, but what really won us over was the quality of the services they provide. As an artist, I am especially sensitive to the human side of things and the goodwill and almost family relationship created by the Centre d'Affaires Mermoz, thanks to a team and management which are always attentive and by our side".
Catherine FEFF
Founder